A partnership agreement between Togo Invest Corporation SA and the Togo Chamber of Commerce and Industry was concluded on Tuesday, August 12, 2019 for the study and realization of the LOME CROISIERE project initiated by the Chamber of Commerce and Industry.
LOME CROISIERE is a large-scale project integrating the development, by the dredging of the lagoons, of a space joining the bay of Lomé to Lake Togo, making navigable rivers currently not exploited.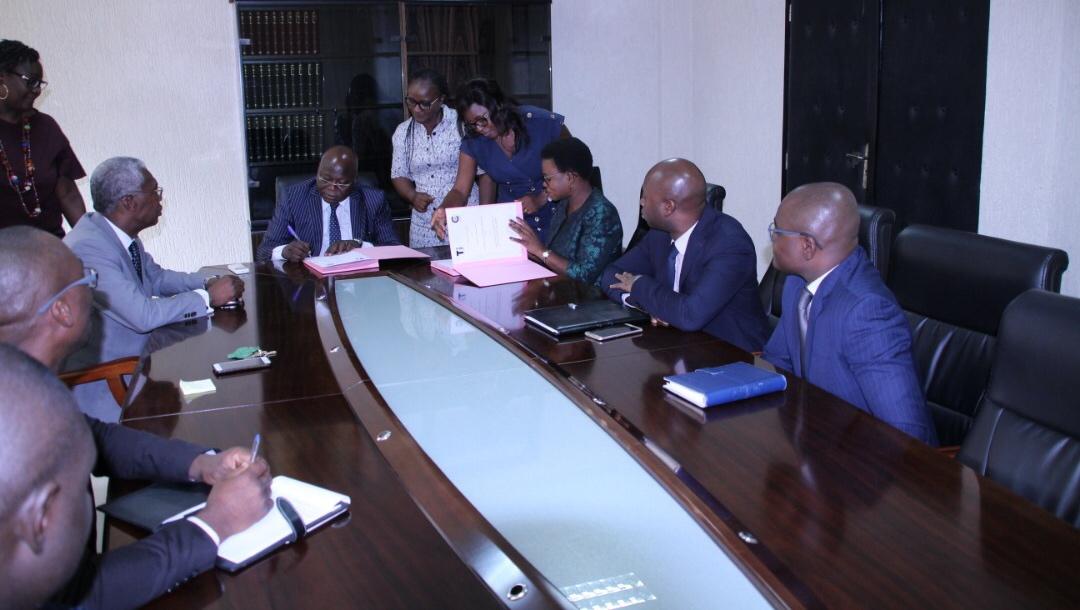 Partnership signing ceremony on August 12, 2019 in Lomé – Photo credits: Togo Invest
This project also includes the establishment of various infrastructures such as a technology park, a university training complex, a dry port, an industrial zone, as well as a new city offering hotels, residential neighborhoods and tourist activities.